A Fishing Tradition That's Still Kicking:
How Today's Champion Casters Compete For Distance and Accuracy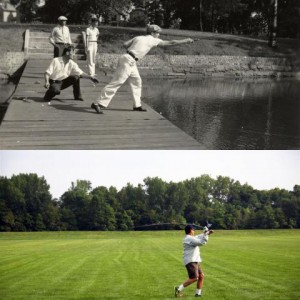 How far can you cast a fishing line? How about 200 feet or more with fly tackle? Or maybe 100 yards or farther with spinning tackle? These were some of the distances achieved during the 104th American Casting Association 2012 National Casting Championships.
The event, held in the greater Cincinnati, Ohio area from July 31 to Aug. 4, doesn't get a ton of attention and casting competitions aren't what they were in the early 20th century, but many advancements in tackle and techniques that anglers use every day in modern sport fishing have roots that can be traced back to innovative tournament casters.